Wistron has been honored with the "Excellence in Corporate Social Responsibility" and the inaugural "Talent Sustainability Award" in 2023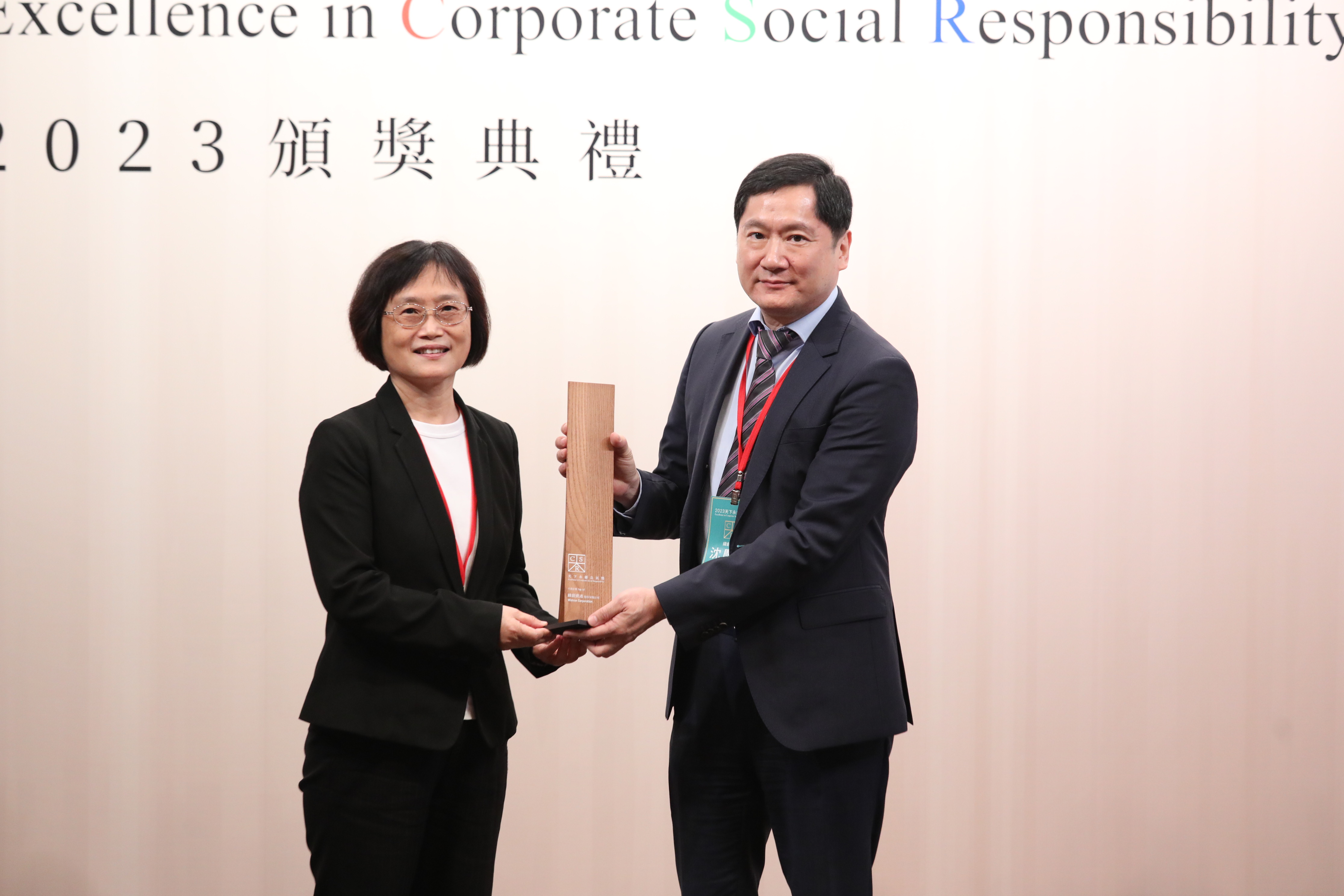 Wistron has been consecutively selected for the "Excellence in Corporate Social Responsibility", hosted by CommonWealth Magazine, for 14 years. In 2023, we achieved an outstanding ranking of 6th place in the "Large Enterprise Category" and also received the inaugural " CommonWealth Talent Sustainability Award" in the Large Enterprise - Manufacturing category.
CommonWealth Magazine uses international benchmarks and assessment methods, evaluating companies based on four major dimensions: "Corporate Governance, Corporate Commitment, Social Engagement, and Environmental Sustainability" to select Taiwan's best sustainable companies. Additionally, they independently select recipients of the " CommonWealth Talent Sustainability Award" based on the "Corporate Commitment" dimension, recognizing exemplary companies actively focused on talent governance.
Wistron possesses two lighthouses recognized by the World Economic Forum, have been frontrunners of the Fourth Industrial Revolution, setting benchmarks for demonstrating the simultaneous benefits of digital transformation and low-carbon transformation. By establishing an internal dedicated decarbonization organization, increasing the share of renewable energy, and promoting autonomous carbon reduction, we are aiming to achieve carbon neutrality and 100% renewable energy usage by 2030, showcasing our commitment and actions to prevent global warming exceeding 1.5°C.
In an industry landscape filled with disruptions, maintaining sustainable talent competitiveness has always been a key operational development goal for Wistron. Through our participation in the "TALENT, in Taiwan" talent sustainability alliance, we commit to promoting six key indicators: "Meaning and Value, Diversity and Inclusion, Organizational Communication, Reward and Incentives, Physical and Mental Health, and Talent Growth." In 2022, we articulated our corporate vision to nearly 30,000 global employees and invested NT$1.35 billion in a talent development program, advancing various DEI (Diversity, Equity, and Inclusion) policies to create an inclusive and harmonious workplace.
Furthermore, on the innovation front, Wistron has been selected as one of the "Top 100 Global Innovator" by Clarivate for two consecutive years. In addition to deepening our patent and technology footprint, we are committed to establishing diverse innovation platforms and have invested over NT$10 billion to support 60 startups. We actively partner with strategic technology allies across ESG dimensions, collaborating with startup teams to inject innovative energy into fields such as the circular economy, healthcare, and information security, applying technology to enhance societal well-being and realize a blueprint for smart living.
Wistron is comprehensively driving sustainable transformation, and our overall performance has gained international recognition. In the future, we will continue to implement our six sustainability strategies and promote our core values and ESG initiatives throughout the organization. We aim to help our global colleagues understand the importance of sustainable development and further integrate ESG into daily work, thereby creating more added value and becoming a trusted innovation partner for technology, sustainability and better lives.
As an influential company, we will continue to strive on the path of "sustainability through innovation," pursuing the beauty of ecology (environment), the goodness of society (social), and the truth of governance (governance), collaborating with partners from all sectors to create a better future.