Wistron named to 2022 CDP Supplier Engagement Leaderboard for the first time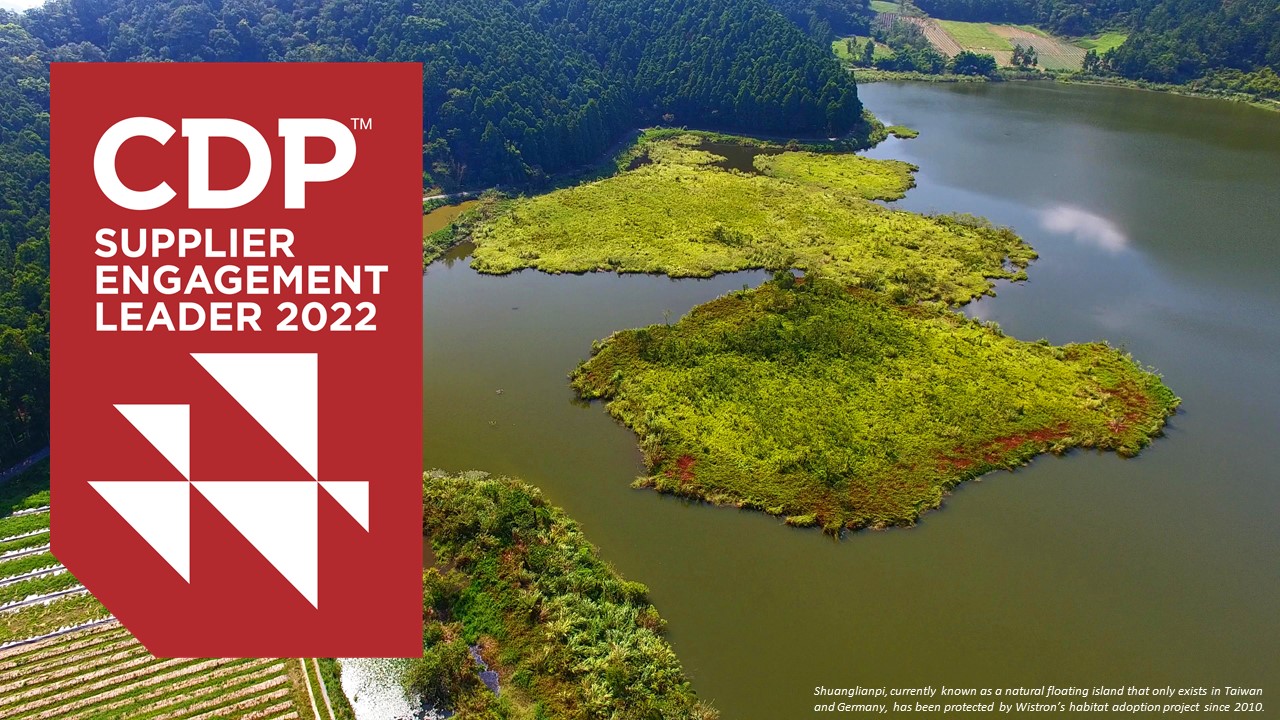 Wistron, a leading global manufacturer and service provider of computer and ICT products, has been recognized for its outstanding efforts in supplier engagement by being named to the 2022 CDP Supplier Engagement Leaderboard. The annual list recognizes companies that demonstrate leadership in engaging with their suppliers to address climate change and promote sustainable practices.
"If a company wants to be in business in the future, they need to start embedding nature into the way that they buy and collaborating with suppliers to drive action in the supply chain," said Sonya Bhonsle, CDP's Global Head of Value Chains. "Therefore, we need to see environmental leadership from companies right now by tackling their impacts on climate change and nature together, working with their suppliers in an integrated way that includes nature as standard, and incentivizing this engagement within their organization."
Wistron has implemented a range of initiatives to promote sustainability in its supply chain, including:
• Setting carbon reduction targets for suppliers and achieve a 100% completion rate for high-carbon-emitting suppliers' emission reduction plans in 2022.
• Providing training and support to suppliers to help them implement sustainable practices. The online training platform has accumulated over 1,000 registered suppliers.
• Conducting regular sustainability risk assessments of suppliers to identify areas for improvement.
• Collaborating with suppliers to develop innovative solutions to sustainability challenges. For example, in the display products, over 90% of models have adopted recycled plastics in 2021.
We recognize that sustainability is critical to our long-term success, and committed to working with our suppliers to drive positive environmental and social impact. We will continue to work with our suppliers and other partners to promote sustainability and create a more sustainable future for all!